Partitioning walls in the construction of plazas
In high-rise building planning and designing, the thickness of pillars and the number and thickness of piers are decided keeping in mind the total weight of the material. Building normal brick or block walls is costed by keeping their total weight up front.
New Technology
Now with the new technology, the weight of the walls can be reduced by making a 3-inch-thick concrete partition wall. This can significantly reduce the total weight of the building. Thus, the cost can be significantly reduced.
Plazas are usually constructed on a commercial basis. Where cost-saving methods are adopted, they are manufactured and offered for sale or rent in the shortest possible time.
Both objectives can be easily achieved with this new technology. With this technology, concrete walls can be completed cheaper than ordinary bricks and save up to 75% in time. It is also important to note that with this technology bricks and blocks can also be made with a saving of up to 75% in time.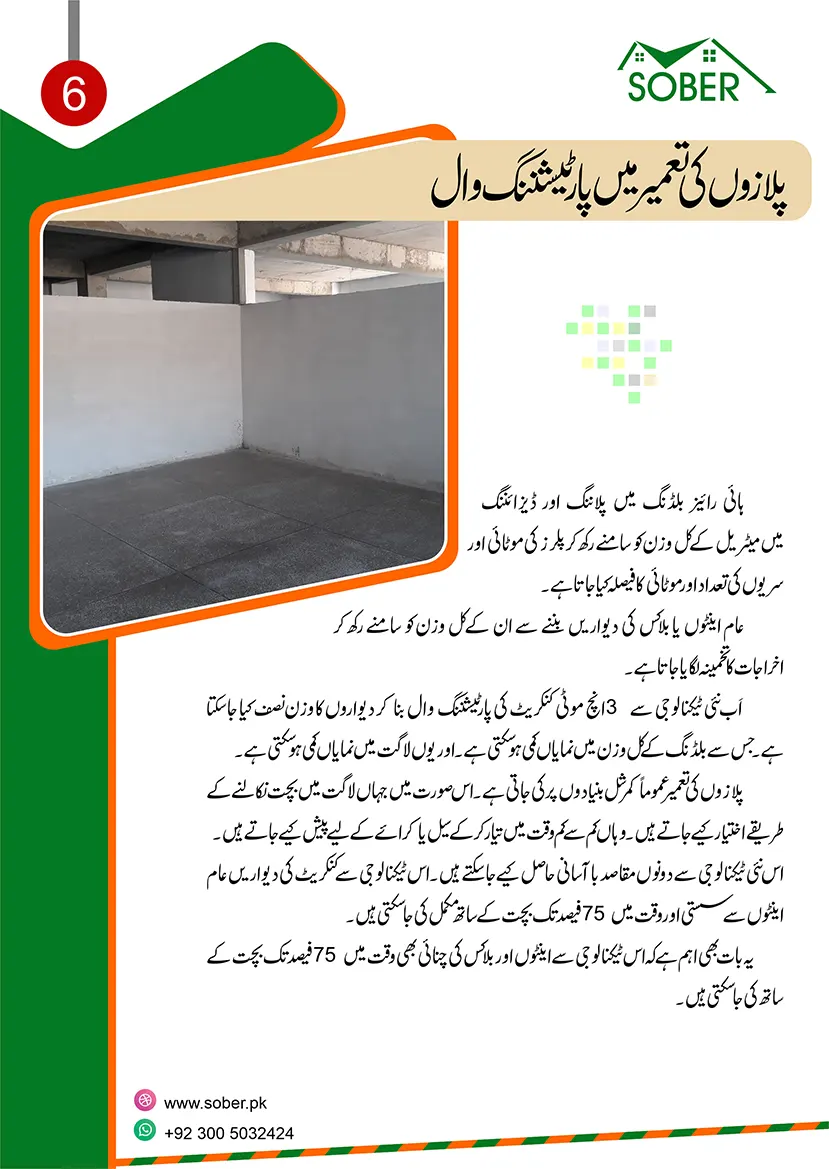 This Technology is invented by Professor Munawar Ahmad Malik, CEO of SOBER Technologies Islamabad. SOBER Technologies International company is basically promoting and producing new technologies, innovations and inventions developed by prof. Munawar Ahmad Malik, a renowned scientist of Pakistan and inventor of more than 50 inventions.
The products related to solar energy, energy conservation and construction field, will be discussed in this platform.
Some Products of SOBER Technologies Int. Islamabad. Pakistan
Solar Chips | Thandi Chips
Solar Roof Coating | Solar Coating
MAT Munawar Air Conditioning Tile | Solar Tile
Other information related to our products is available on our Facebook page, YouTube Channel and Website.
Website: https://sober.pk/
Facebook: https://www.facebook.com/profile.php?id=100091939044436