Special footpath
Curve stones are usually placed first when making a sidewalk. Then the footpath is made and tiles are installed on it.
Now all these steps are combined to make a footpath. This saves a lot of time and money.
Concrete sidewalks can be made with this method. Different types of designs can also be made on it.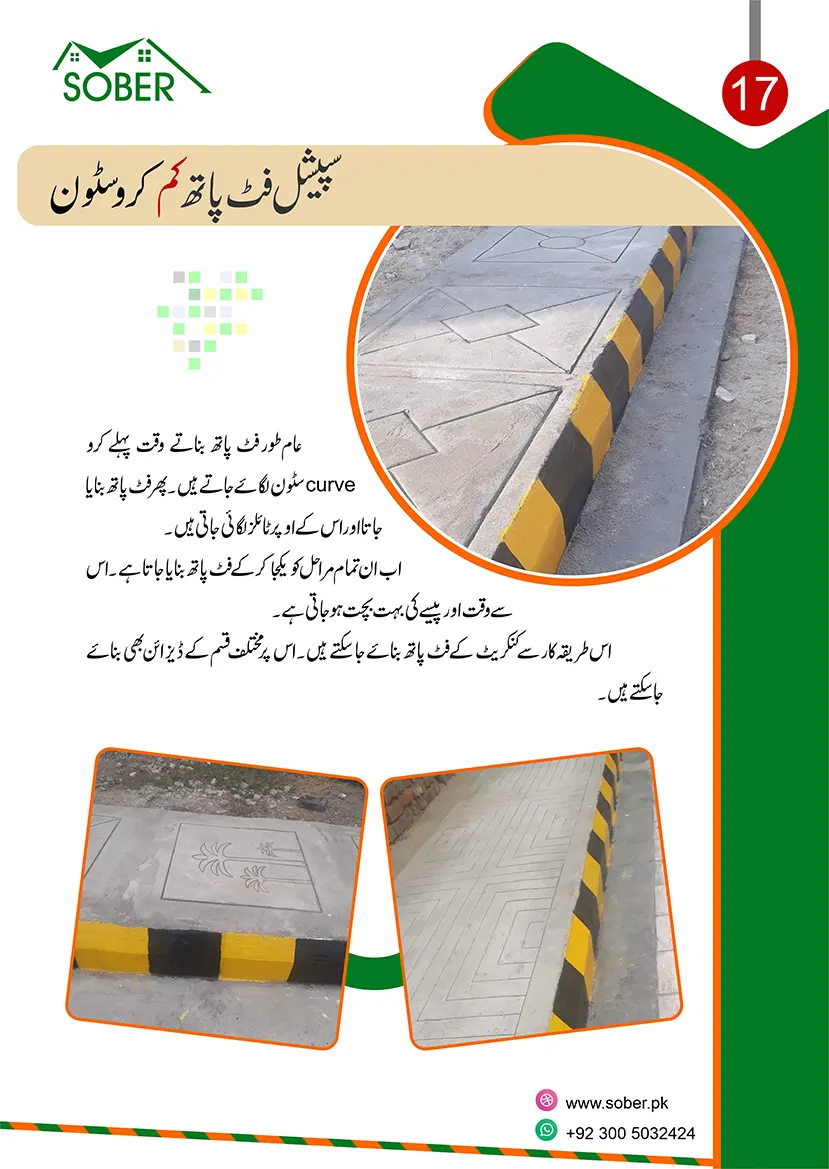 This Technology is invented by Professor Munawar Ahmad Malik, CEO of SOBER Technologies Islamabad. SOBER Technologies International company is basically promoting and producing new technologies, innovations and inventions developed by prof. Munawar Ahmad Malik, a renowned scientist of Pakistan and inventor of more than 50 inventions.
The products related to solar energy, energy conservation and construction field, will be discussed in this platform.
Some Products of SOBER Technologies Int. Islamabad. Pakistan
Solar Chips | Thandi Chips
Solar Roof Coating | Solar Coating
MAT Munawar Air Conditioning Tile | Solar Tile
Other information related to our products is available on our Facebook page, YouTube Channel and Website.
Website: https://sober.pk/
Facebook: https://www.facebook.com/profile.php?id=100091939044436