Sine wave wall
This concrete wall is designed according to the sine wave, which becomes stronger and more durable with less cost. The amplitude of the zigzag in this design can increase or decrease its wall strength. Now, if the wall is made 18″ wide, the thickness of the wall should be 2 to 3 inches thick, but it will bear the wind pressure as per the 18″ thick wall. While the cost will be less than the 9-inch-thick wall.
The width of the base will be increased along with the height of this wall. This wall can also be used as a retaining wall. Where very thick walls are required to withstand water or soil pressure, it can achieve those objectives due to its greater width with less thickness.
According to this design, the earthen dams in Pothohar can be easily constructed in a very short time and at a very low cost. This wall is beautiful to look at and is made strong by concrete.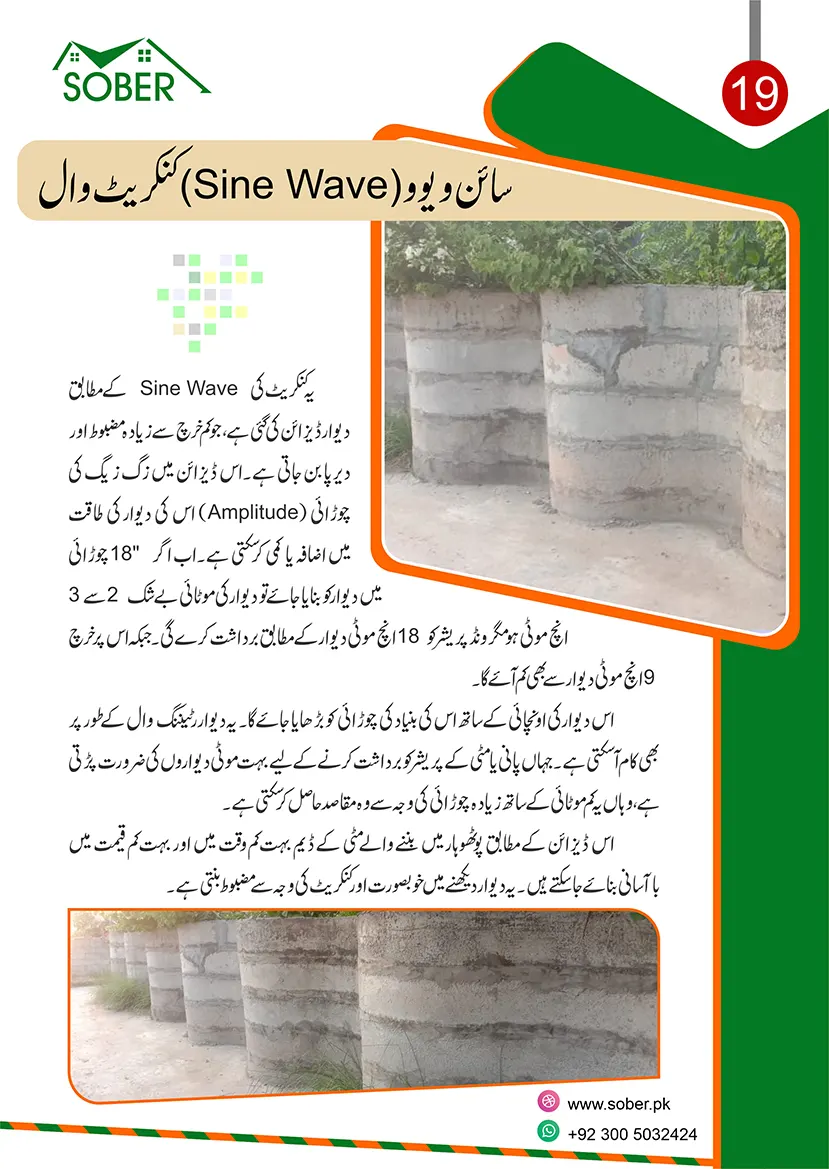 This Technology is invented by Professor Munawar Ahmad Malik, CEO of SOBER Technologies Islamabad. SOBER Technologies International company is basically promoting and producing new technologies, innovations and inventions developed by prof. Munawar Ahmad Malik, a renowned scientist of Pakistan and inventor of more than 50 inventions.
The products related to solar energy, energy conservation and construction field, will be discussed in this platform.
Some Products of SOBER Technologies Int. Islamabad. Pakistan
Solar Chips | Thandi Chips
Solar Roof Coating | Solar Coating
MAT Munawar Air Conditioning Tile | Solar Tile
Other information related to our products is available on our Facebook page, YouTube Channel and Website.
Website: https://sober.pk/
Facebook: https://www.facebook.com/profile.php?id=100091939044436