Solar plaster to cool and waterproof walls
Due to the intense heat all over Pakistan, the walls become very hot. Cracks in the walls or cracks in the plaster also appear in the rooms due to the intensity of heat.
A new type of plaster has been developed that can be pertained in place of ordinary plasterwork or later as an additional layer and will also be cold. The wall will stay cool, the room will be cool, this will also save energy and will provide comfort.
If this solar plaster is rubbed and polished with a hand grinder, not only wall will look beautiful, but it also gets rid of the color and paint in the future.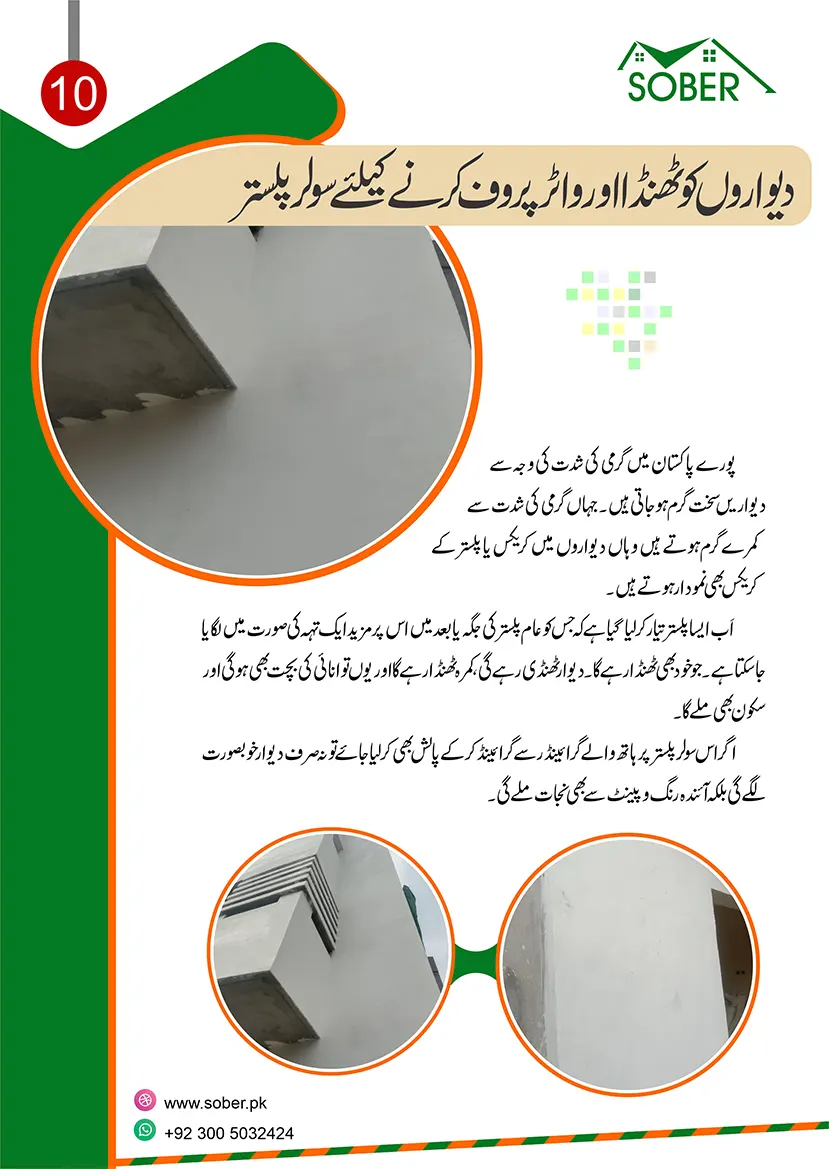 This Technology is invented by Professor Munawar Ahmad Malik, CEO of SOBER Technologies Islamabad. SOBER Technologies International company is basically promoting and producing new technologies, innovations and inventions developed by prof. Munawar Ahmad Malik, a renowned scientist of Pakistan and inventor of more than 50 inventions.
The products related to solar energy, energy conservation and construction field, will be discussed in this platform.
Some Products of SOBER Technologies Int. Islamabad. Pakistan
Solar Chips | Thandi Chips
Solar Roof Coating | Solar Coating
MAT Munawar Air Conditioning Tile | Solar Tile
Other information related to our products is available on our Facebook page, YouTube Channel and Website.
Website: https://sober.pk/
Facebook: https://www.facebook.com/profile.php?id=100091939044436