Strong concrete wall
This wall can be made from 3 to 18 inches thick. It does not require conventional shuttering and does not require separate plastering, but dies for any wall thickness.
One of the special features of this wall is that it can be built even on a sloping surface by normal methods. A wall of the same height and depth will be created. There will be no steps in the wall due to the slope. It will be made by concrete pouring on site.
Another factor in the construction of this wall is also very important in areas where there is abundant mountain round stones or river round stones, a strong and plastered wall can be made from these stones.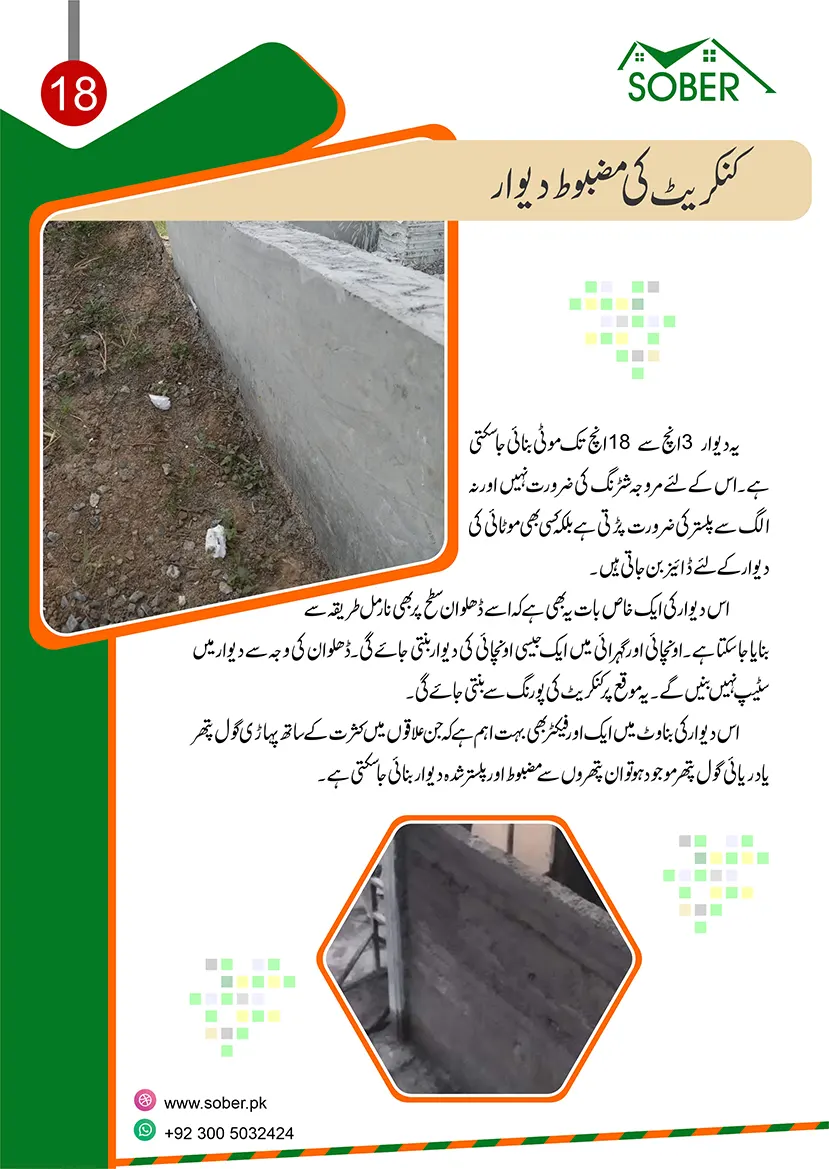 This Technology is invented by Professor Munawar Ahmad Malik, CEO of SOBER Technologies Islamabad. SOBER Technologies International company is basically promoting and producing new technologies, innovations and inventions developed by prof. Munawar Ahmad Malik, a renowned scientist of Pakistan and inventor of more than 50 inventions.
The products related to solar energy, energy conservation and construction field, will be discussed in this platform.
Some Products of SOBER Technologies Int. Islamabad. Pakistan
Solar Chips | Thandi Chips
Solar Roof Coating | Solar Coating
MAT Munawar Air Conditioning Tile | Solar Tile
Other information related to our products is available on our Facebook page, YouTube Channel and Website.
Website: https://sober.pk/
Facebook: https://www.facebook.com/profile.php?id=100091939044436